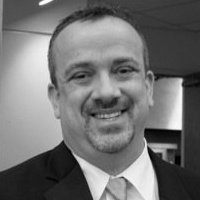 Greetings!
2023 marks my 34th anniversary in Amateur Radio!
I obtained my Novice class call (KBØBBL) back in late 1988. Many thanks to Gene/NIØX for teaching the summer school course at Hopkins High School. If it wasn't for your code copying tips, I'm not sure I would've made the 5wpm. I didn't upgrade to my Tech+ (NØMTH) till around February of 1991. And then upgraded to General in the summer of 2013. And finally my Extra on April Fool's Day 2014.
I have spent the majority of my time in ham radio working in the emergency services and public service aspects of communications. From providing radio support to the March of Dimes fundraising walks, to assisting with Fourth of July celebrations, to working the flood of 1993 and as net control for Skywarn nets.
I don't believe it was a coincidence that I was able to expand my early amateur radio experiences in a city with a rich radio history. That being Cedar Rapids, Iowa. Home of Rockwell-Collins. Many of my mentors were employees of Rockwell and I learned a lot!
While living in Cedar Rapids volunteering as a cadet in the Civil Air Patrol (way back when) under the watchful eyes of Mercer/KØVIF and Henry/WAØDLF, I concentrated my efforts in mission communications. I worked many SAREXs as a net control operator. And with the expert help of Barry/WØIY, I expanded my knowledge of packet radio and was able to make sense of G8BPQ node setups and fine tuning the AA4RE BBS's with HF gateways within the Iowa Wing.
I recently resigned my role as an Assistant Emergency Coordinator for Digital Operations & Training within the St. Louis Metro ARES/RACES organization. My primary duties were to develop the digital communications usage to support served agencies. As well as organize structured training classes to meet the needs of our organization and MOUs with served agencies.
When I'm not busy with EmComm work, I'm completing what should be my last year at the University of Central Missouri graduating with a BS in Crisis & Disaster Management.
I hope to combine my backpacking/camping hobby with ham radio and work more QRP and SOTA around the desert Southwest. I really do like to test the minimal aspect of radio work.
AFFILIATIONS & MEMBERSHIPS
Member
Volunteer Examiner
Amateur Radio Emergency Communications Course (ARECC)

Field Instructor
Field Examiner
Chapter 19 – Saint Louis
Member #36422
Secretary (2014-2016)
Life Member (2005-Present)
Skywarn Storm Spotter – ID #M708
PREVIOUS VOLUNTEER WORK /AFFILIATIONS
Cadet & Senior Member (1989 – 2000)
Graduate Mission Coordinator School – (1999)
Disaster Action Team (South)
Volunteer Administrator
Member (2015-2019)
Board of Directors (2018-2019)
Assistant Emergency Coordinator – Digital Operations & Training (2013-2020)